Volunteer Service Committee
Volunteer Service Committee
Volunteer Services can prepare you for your role as a citizen and leader. We partner with community-based organizations to provide opportunities for mutually beneficial service and learning.
We'd love to help connect you to a service opportunity in the local community. We can assist you with individual or group volunteer opportunities. We can also assist you with one-time volunteering opportunities or longer-term volunteering opportunities. Whether it's service-learning for a course, for a passion of yours or for a future career interest, we'd be happy to find the right service opportunity for you.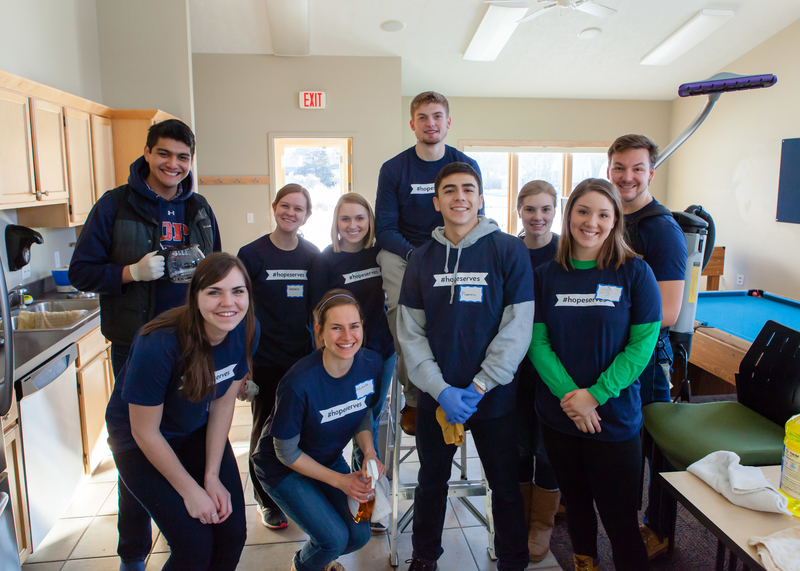 ONE-TIME SERVICE OPPORTUNITIES
If you don't have the time for an ongoing volunteer opportunity, why not try a one-time service opportunity? Check out our upcoming events or
fill out this form
to let us know what type of service you are interested in. We'll follow up with you to find a placement.
ON-GOING VOLUNTEERING
Would you like to commit to one nonprofit for a longer period of time? Perhaps one academic semester or a year? Fill out this form to let us know what kind of opportunity you're seeking.
VOLUNTEERING AS A GROUP
Is your sorority, fraternity, student group, residence hall or group of friends interested in volunteering together? Email us at
info@wpas.ch
and we'd be happy to find a volunteer placement for your group.
STUDENT GROUPS WITH A FOCUS ON VOLUNTEERISM OR SERVICE
Check out the student group database to learn more about the student organizations focused on service at Hope College.
FULFILL SERVICE HOURS FOR A COURSE OR OTHER REQUIREMENT
Complete this form, and we'll follow-up with you about a potential volunteer placement.